Latest music
---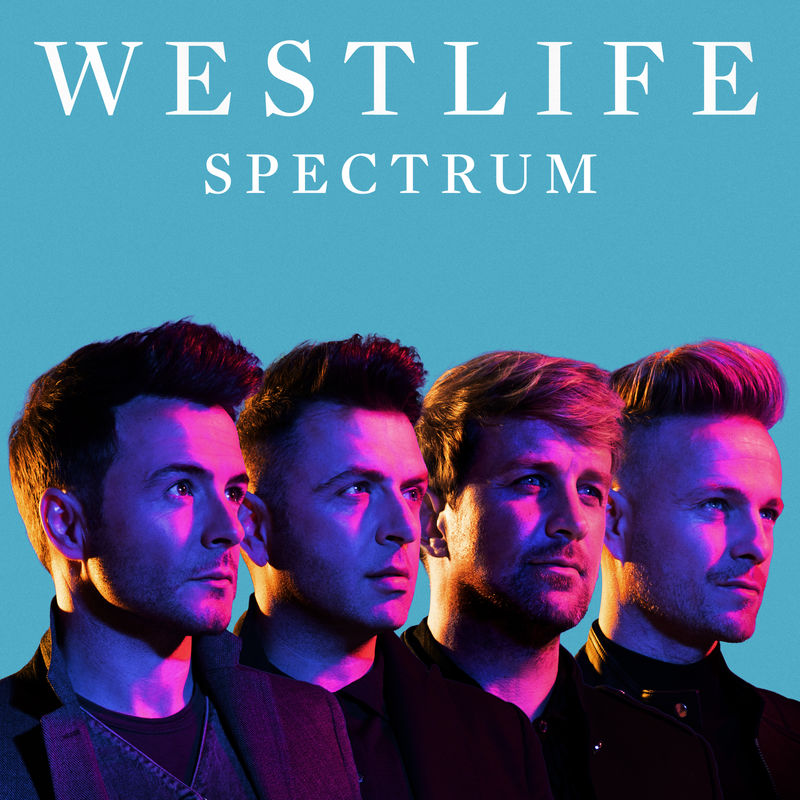 ---
Greatest Hits
Westlife's Greatest Hits, released 18 November 2011.
---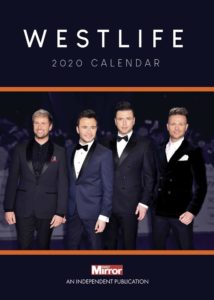 Official Westlife 2020 Calendar

If you're looking to buy other Westlife albums, please see links on the music page.
Inspired by Westlife
---
This isn't Westlife merchandise but one step further: below you can find a selection of clothing and other products inspired by the guys…"As Seen on Westlife"!
We've searched high and low for these so you can feel closer to the guys by owning the same piece of clothing or using the same products that they do*
*not literally the same item of clothing, but hopefully you get the idea!
---
Happy socks… bought by Shane
Shane posted a picture of patterned 'Happy Socks' in a gift box on his Instagram (Dec 2017). Shane is known to love socks and posed for a photo outside the London Happy Socks store in June 2019.
---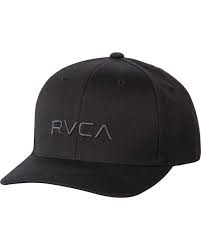 Baseball cap …as worn by Kian
Kian loves to go surfing and can often be seen sporting surf and sports wear. This black baseball cap, by California-based clothing company RVCA, can be seen on Kian's Instagram (May 2017).
---
---
Legends t-shirt …as worn by Nicky
Black t-shirt with the wording "Legends are born in October" – as modelled by Nicky for his birthday celebrations on Instagram (October 2018). Available in men's or women's sizes Small to XX Large.
---
'P' cap… as worn by Shane
As worn by Shane when golfing and when travelling – see his Instagram (May 2019). This Puma baseball cap comes in various colours including blue and orange – though we reckon Shane's is 'Black Heather'.
---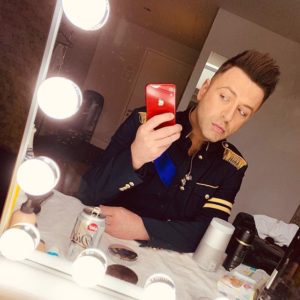 ---
Green & Black's chocolate… as requested by Shane
Shane's tour rider used to include haribo and cola bottles, now it's fruit, energy balls, rice cakes, nakd healthy snack bars, apple crisps…and Green & Black's chocolate! See Shane's photo on Instagram (June 2019).
---
To Hell or Barbados …as read by Mark
As featured on Mark's Instagram (May 2017). Mark commented: "Fascinating!! If you look past the last 100 years and go to 200/300/400 years ago there's a whole lot of stuff we don't talk about or know about, like the fact that Irish slaves taught people how to speak English in Barbados hence the way you can hear Irish pronunciations in the accent there"
---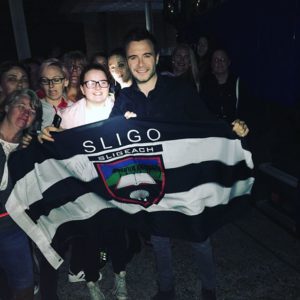 Sligo county flag
The county flag of Sligo, in the west of Ireland – home town of Shane, Mark and Kian. Shane posed with the flag on his Instagram (Oct 2017).
---
Ireland Beanie hat …as worn by Nicky
As modelled by Nicky on his Instagram on his birthday celebrations, 9 October 2017, when Ireland qualified for the World Cup.
---

Looking for Westlife merchandise?
You may want to check out the following websites: