Westlife's single Starlight, released Thursday 14 October 2021, is the first single release from Westlife's twelfth studio album Wild Dreams. It was their first single release in two years, following their single My Blood in 2019.
Find Starlight on Amazon Music

Where can I listen to Starlight? Where can I download the song?
Starlight was released on Thursday 14 October 2021. There is no CD format of the single, unlike previous single releases, but the song is available to download and stream from the following places:
The official video is available here:
Who wrote Westlife's Starlight?
Mark has said that Westlife co-wrote Starlight "with some legendary writers" during the summer of 2021. The song is credited as being written by Shane Filan, Mark Feehily, Tom Grennan, Jamie Scott, Dan Bryer, Mike Needle, Peter Rycroft. It's the first lead single co-written by a Westlife band member.
TV appearances to promote Starlight
Westlife performed Starlight live on Strictly Come Dancing, broadcast on Sunday 17 October 2021 on BBC One.
See the video of the performance: Westlife perform Starlight in the Ballroom (watch on Youtube).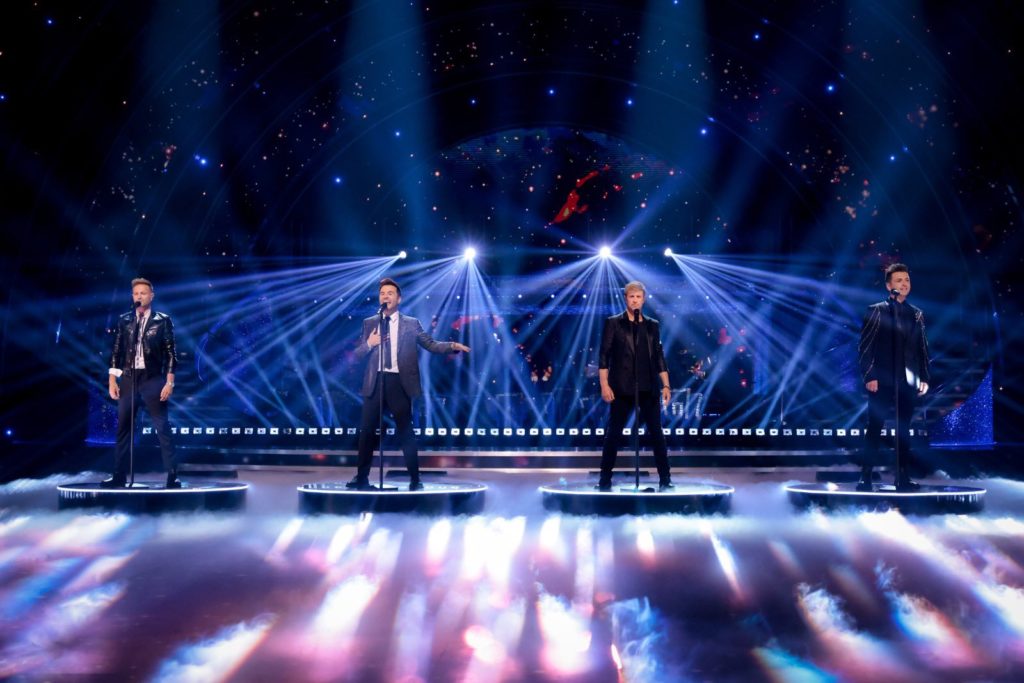 Where was Westlife's Starlight music video filmed?
The video was filmed in London, UK in October 2021. Shane posted a behind-the-scenes snap from the filming of the music video on Instagram, showing the video's sparkly starlight-lighting effects:
Nicky's behind the scenes video on Instagram showed the guys having a coffee break, on location at Henry Wood Hall near Borough High Street in London, filming the video:
Where can I find the Starlight song lyrics?
The chorus of Starlight is:
Starlight

Lighting up the darkest night

Something I can see in your eyes

Keeps me alive tonight, oh

We can all be starlights

Racing at the speed of light

I found you in my darkest time

Now look how we shine so bright, oh
Read the full lyrics and see the official lyric video: Westlife Starlight lyrics >
Read more about the album: Westlife Wild Dreams >