Single released January 2019
Westlife released the single Hello My Love on Thursday 10 January 2019.
The release of Hello My Love followed hot on the heels of the guys' reunion announcement in October 2018, following a 6-year break for the band.
The single was Westlife's first release since November 2011 and their 27th single release in the UK.

The single was well received, with high praise from Vevo UK:
It's only been 10 days but fairly confident that #HelloMyLove is song of the year

Source: @Vevo_UK
The single was been released under Universal Music Group and Virgin EMI Records, after Westlife signed a new record deal in October 2018.

Where can I listen to the single? Where can I buy it?

Hello My Love was released on Thursday 10 January 2019. It's available from the following places: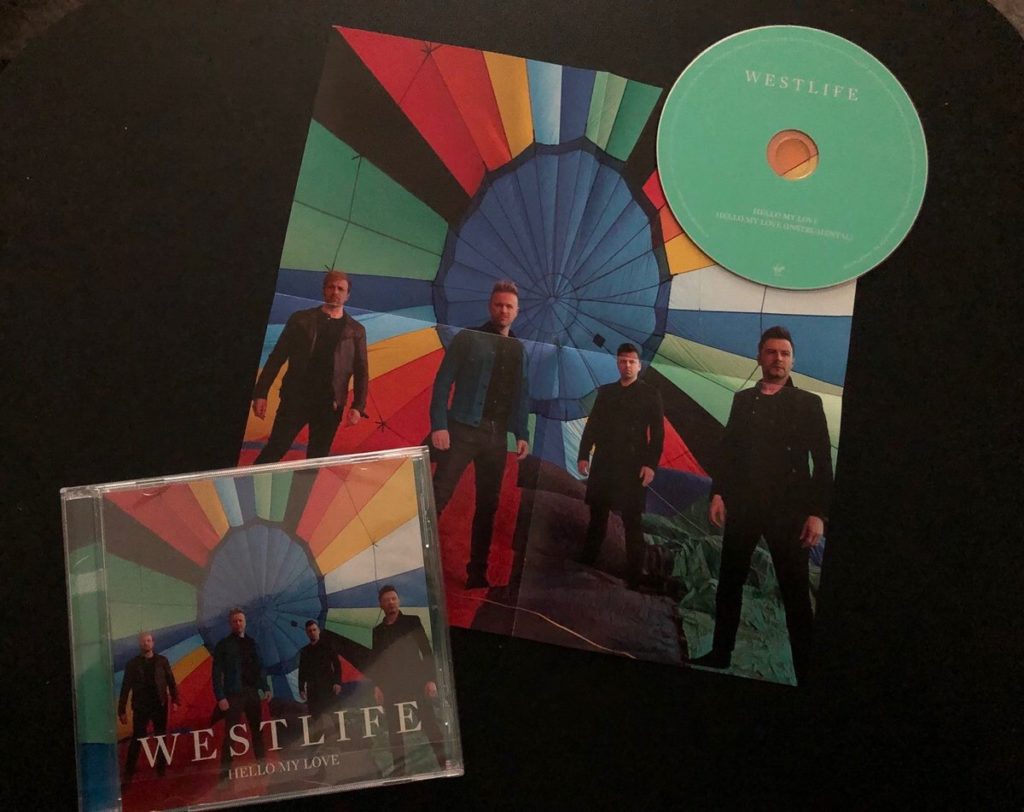 Limited Edition CD
The Limited Edition CD single, released 11 January, includes a fold-out poster as well as the instrumental version of the song.
You can purchase the CD single from:
Where can I find the acoustic version of Hello My Love?
An acoustic version of Hello My Love was released worldwide on Friday 25 January 2019. You can find it at the links below:

Is the single written by Ed Sheeran?
Yes, Hello My Love is a brand new track written for Westlife by singer-songwriter Ed Sheeran.
Ed Sheeran has an impressive record of hits — he was Spotify's most streamed artist of 2017 with 6.3 billion streams — but it turns out that he's also a big fan of Westlife. Mark says:
"It's quite an honour because Ed is now one of the biggest stars in the world but also when I first met him, he was just doing gigs in bars and he was not very widely known.

When I met him that time, he was a huge Westlife fan and learnt to play the guitar to one of our greatest hits and he just loved Westlife. I thought, that's really cool, this really talented singer-songwriter loves Westlife."

Source – Metro.co.uk
The new single's an 'uptempo' song, around 128bpm, unlike Westlife's previous similarly-titled release My Love. Mark says:
"We're not trying to change Westlife's sound, we're trying to evolve"
Shane added:
"We need to be a Westlife 2.0, a better version of ourselves. We wanted to come back and recreate Westlife's sound, but better, and be a better band, and the most important thing about any band is music."

Source – evoke.ie

Where can I find the song lyrics?
The chorus is:
Hello my love
I've been searching for someone like you
For most my life
Happiness ain't a thing I'm used to

You could have fallen for anyone
Plenty of fish in the sea
For all of time
It's just my angel and me
Read the full lyrics here: Hello my love lyrics >

Where have Westlife appeared to promote the single?
Westlife have done a series of promotional appearances on TV and radio for the single – see the links below for a selection.

Listen to previous UK TV & radio appearances:
Dancing with the Stars – 24 March 2019
Westlife's first live performance in Ireland since reuniting in October 2018 was on the finale of the Dancing with the Stars TV show. Watch a video of the performance
National TV Awards – 22 January 2019
Westlife's first live TV performance in 8 years was at the National TV Awards, singing Hello My Love. Watch a video of the performance
The Graham Norton Show – 11 January 2019
Westlife appeared on the Graham Norton Show on BBC One – this was the debut performance of Hello My Love.
Magic Radio – 9 January 2019
Emma B chats to Westlife about the reunion, making fresh music, the Westlife key change stool manoeuver, Nicky gets competitive, Kian discusses how touring has changed 20 years on, Shane demonstrates the Flying Without Wings 'croak', and Mark clarifies the album release date!
Heat Radio – January 2019
The guys discuss their comeback, the tour, parenthood, social media and why Shane isn't part of the Westlife Whatsapp group!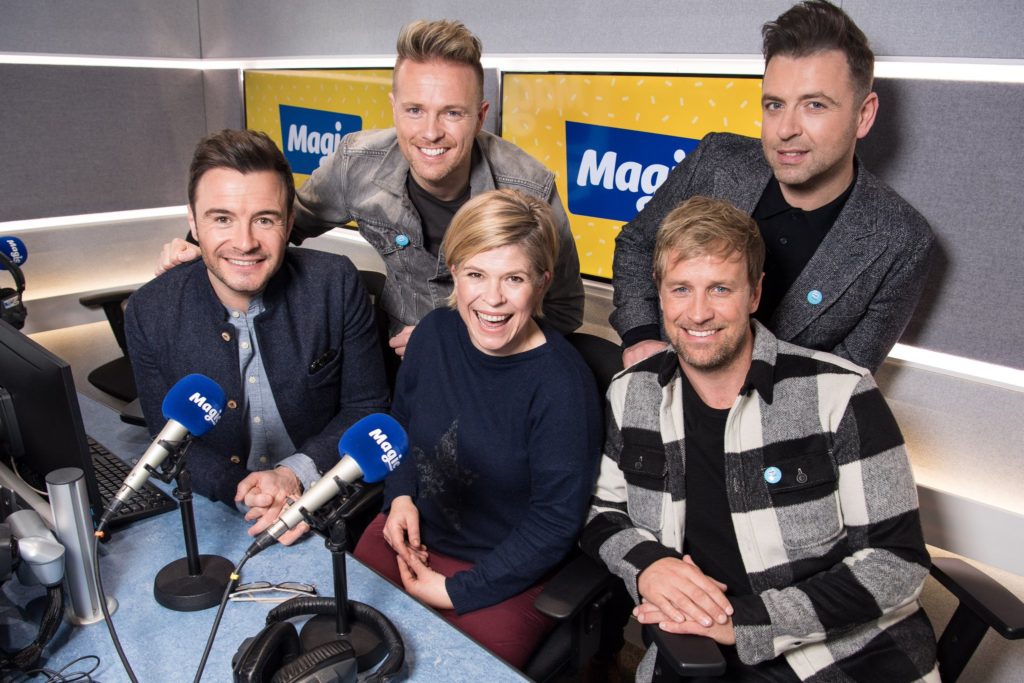 Where was the music video filmed?
The video was filmed in the Joshua Tree area of the desert near Los Angeles, California in mid-December 2018.
The video features Westlife in the desert and with a colourful hot air balloon — watch closely and you'll see that they're only wearing socks for this part of the video, so as not to damage the balloon fabric!
See the full video on Westlife's YouTube channel >
Both Nicky and Markus posted photos on their Instagram accounts from LA cafe and juice bar Rawberri where the guys took time out during filming of the video.

Will there be a new album?
Yes! Westlife's new album will be released later in 2019. Read more about the new Westlife album.