Released September 2019
Yes, it's true — Westlife have announced that they'll be releasing a brand new album in 2019, titled Spectrum!
This will be their first album release since Westlife's Greatest Hits was released in November 2011.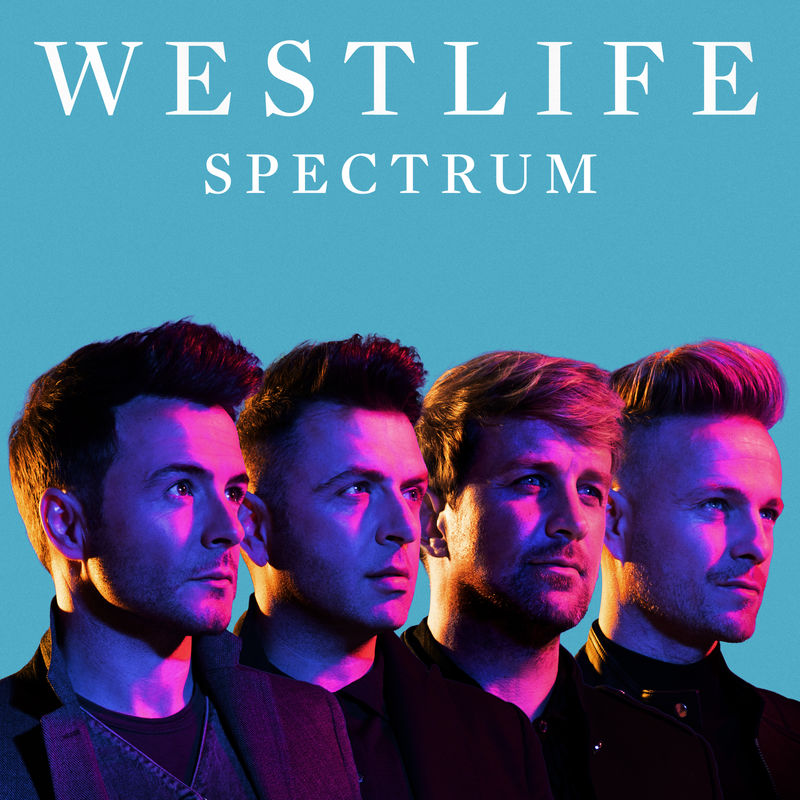 What's the release date for the new album?
Spectrum will be released on 6 September 2019.
The album release will follow the Twenty Tour, a series of live concert dates across the UK, Ireland and Asia from May to August 2019.

Where can I buy the new Westlife album? Is it available to pre-order?
The new Westlife album Spectrum is available to pre-order online at the following sites:
The CD is priced £10.99 (GBP); the digital version £8.99 (GBP).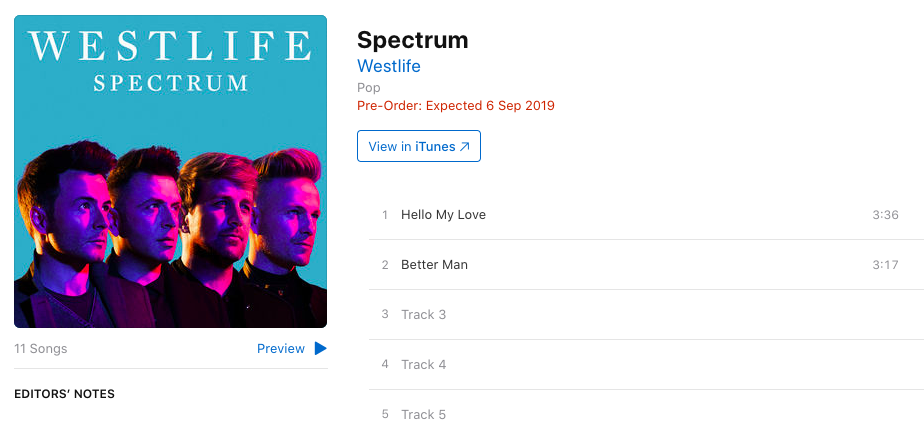 What's the tracklist?
Details of all the tracks to be included on Spectrum are yet to be announced, but we can be sure that the album will feature the two singles that have already been released – Hello My Love, and Better Man.
In total, there will be 11 tracks on the album. The tracklisting looks likely to include the following songs:
Hello My Love – an uptempo song, described by Mark as "upbeat, positive, colourful pop", co-written by Ed Sheeran and Steve Mac
Better Man – Mark describes it as "a modern Westlife 2.0 ballad" written by Ed Sheeran, Fred Gibson and Steve Mac
Anywhere – a 3-minute long "feel-good love song" written by Ed Sheeran and produced by Steve Mac (source: Metro.co.uk)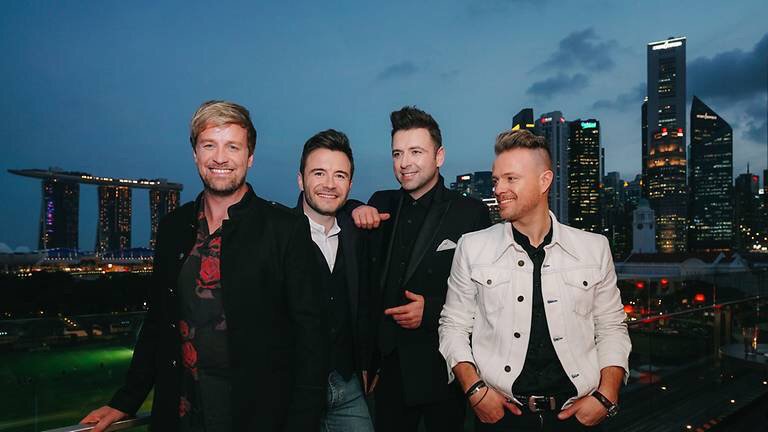 Who's written the songs?
There are no less than four tracks written by Ed Sheeran – including Hello My Love, Better Man and Anywhere. Louis Walsh (Westlife's manager) has said:
"Ed Sheeran and Steve Mac are the best songwriting team on the planet right now. The two lads have written four tracks on the new Westlife album, one of them is an uptempo anthem… which is going to be massive."
(source – The Sun)
Steve Mac's name may be familiar as he co-wrote (and produced) some of Westlife's most popular songs to date. This includes the hits Flying Without Wings, Swear it Again, and What Makes a Man.
Shane says:
"The first two songs we've done are just incredible songs, with incredible lyrics and melodies. Steve Mac is one of our longest and most influential producers we've had throughout our entire career. He's done most of our biggest hits and has worked previously with Ed [Sheeran] on Shape of You."

Shane in 1883 Magazine
Steve Mac adds:
"There's a few songs at the moment. We're not sure how many will end up on the album. It just was fantastic getting back with [Westlife] and having that first meeting … I wanted to get back in there and all the feelings came back and the key changes come out and the gospel choirs … it's gonna be great"

Source – The List
Louis Walsh also approached James Arthur, of X-Factor fame, for new material for the guys to record. Singer-songwriter James Bay is also reported as having co-written tracks on the album (source – The Mirror).

Will there be any covers on the album?
When asked in a Facebook Live interview if there are any covers on the new album, Westlife suggested that there are unlikely to be any – all the songs recorded to date were brand new ones.
Needless to say, we can't wait to hear all of the new tracks!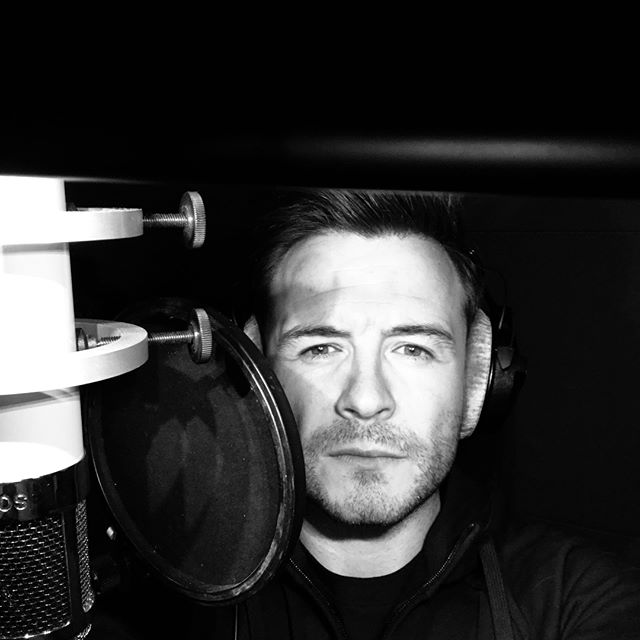 What singles have been released from the album?
The following singles have been announced to date:
Both singles were co-written by Steve Mac and Ed Sheeran. Westlife have said that they may release four (or even more) singles from the album. Mark commented:
"Hello My Love has been so popular, it's even affecting our potential single choice for the third single, the fourth single…"

Mark on BBC Radio 5 Live, April 2019

What does the album title Spectrum mean?
A spectrum is a band of colours, as seen in a rainbow. Mark recently described Hello My Love as "upbeat, positive, colourful pop" — we reckon that the title of the album seems to echo this idea of colourful music!
Westlife have said:
"The title Spectrum came from us talking about how we feel younger, happier and more energetic than we ever have in our career."
"Spectrum is a title that represents the various different shades and colours of our personalities, vocals and general perspectives that all blend together in a unique way to create Westlife."
"It's also a word that represents the various shades and colours in the band, meaning it's the perfect metaphor for our different points of view and perspectives but together, they somehow join to work perfectly."
(Source: Daily Mail)

When and where were the songs on the album recorded?
The album has been recorded in Dublin, LA and London. When the album was first announced in October 2018, Mark commented:
"We'd love to have an album ready for [2019] but in saying that, we're entering into 'Westlife 2.0' and it's about doing it right, and if it's ready it'll be ready."

"We've already begun recording a new album and we're really excited about the few songs we've already done, so we just can't wait to get back out and finish it as soon as possible."

Mark at Westlife Press Conference, 23 Oct 2018
Shane also explained the work to do earlier this year to get the album ready:
"We've only got three songs recorded, so we have to get another probably ten [recorded]."

Shane on Magic FM, 9 January 2019
Louis Walsh previously said that Westlife would go back into the studio in January 2019 to finish recording the album (Source – Irish News).

What else can we expect from the album?
Shane added that they want the new album to be better than their very first album Westlife, which he reckons is their best album to date:
"We're trying to make the best album we've ever made"

Shane on Facebook live, 7 February 2019
Westlife have also said of the album:
"We're all driven by trying to create the best album of our careers. Our fans deserve the very best version of Westlife possible and with this album we feel that we've achieved that."
"The album has everything that we love in music, heartfelt emotional songs and also great uptempo's that are designed for our stadium performances."
"We couldn't be happier with how the last few months in the studio have gone and we cannot wait for our fans to hear the end results. We are making new fresh pop music for old and new fans alike and are so excited to share 'Spectrum' with everybody,"
(Source: The Mirror)

Want to know more about Westlife's new album Spectrum? We'll keep this page updated as and when details are released, so check back for updates, subscribe to our mailing list or follow us on Twitter.
Read more about Westlife's music