Westlife's next single is called My Blood, released October 2019. My Blood will be the fourth single release from Westlife's new album Spectrum, and their 30th single release in the UK.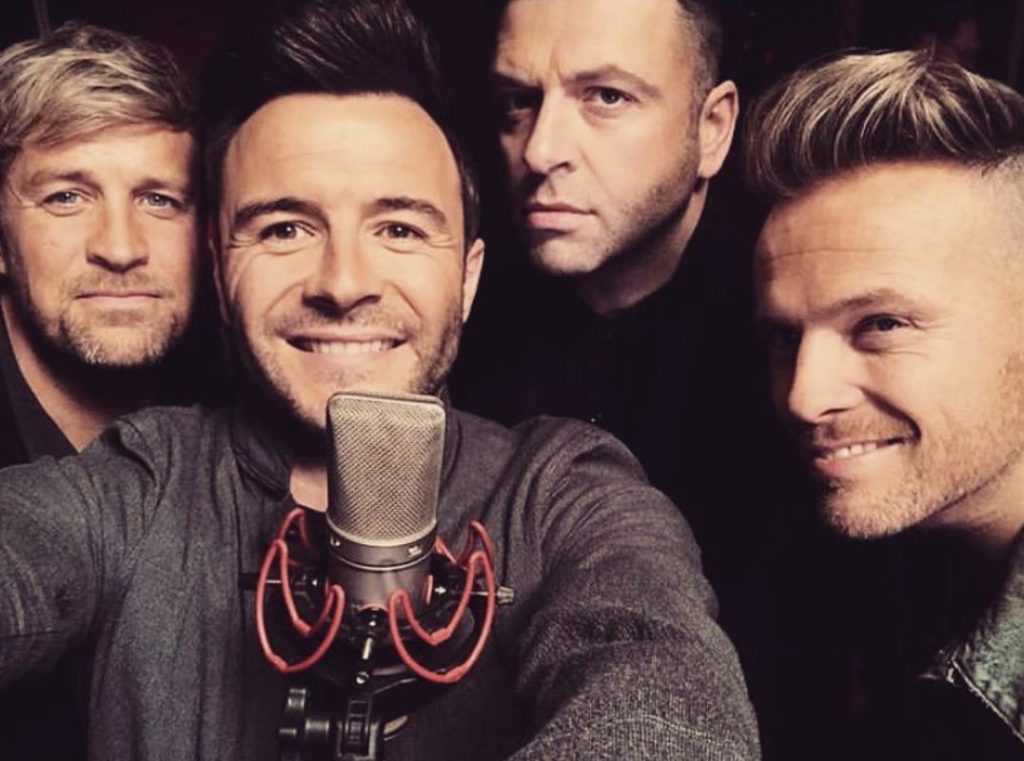 When will Westlife's My Blood be released?
The My Blood single release is set for October 2019, as soon as we know the exact date we'll post it here!

Is the new single written by Ed Sheeran?
Yes, like the previous three Westlife singles – Hello My Love, Better Man, and Dynamite – My Blood is co-written by Ed Sheeran and Steve Mac.
The song is also produced by Steve Mac, whose name may be familiar as the co-writer of a number of Westlife's top hits, including Flying Without Wings. It's the eleventh Westlife single that Steve Mac has written.

What's the song My Blood all about?
Nicky has said that it's a love song with a deeper meaning:
"It's about growing up, it's a love song. You can see Ed is talking about being a parent and watching your child grow up and giving them the best tools to deal with life like bullying. "

(Source – Daily Star)
In fact, Nicky has explained that the song's theme of family and growing up goes further – Kian, Nicky and Shane's children all feature in the single's music video.
Speaking in September 2019 Nicky explained:
"What's amazing about it is that all of our children are in it. Mark obviously, his little girl is due in the next month or so. All of our kids are in it, and there'll be something special happening later on when his [Mark's] little girl is born"

(Source: Today FM)
As for what the single sounds like? Shane says:
"It's a huge statement but I think 'My Blood' has the same power as Flying Without Wings did in 1999; it's just one of those songs that will connect."

(Source – Daily Star)
Nicky also adds:
"It is safe to say it is Ed Sheeran and Steve Mac at their best!"

(Source – Daily Star)
We can't wait to hear it!

Where can I hear the song?
My Blood hasn't been released yet but as soon as it's available we'll add links to streaming and download sites here.

Has the music video been filmed?
The video for My Blood was filmed on location in Bray, Co. Wicklow, Ireland. Kian posted a behind-the-scenes shot captioned "Video shoot Day!" on Instagram on 14 September 2019.
The video isn't available yet but as soon as it is we'll post links to it here.

Want to know more? Follow us on Twitter for the latest Westlife news and updates.