Westlife released their brand new single, Better Man, on Friday 29 March 2019.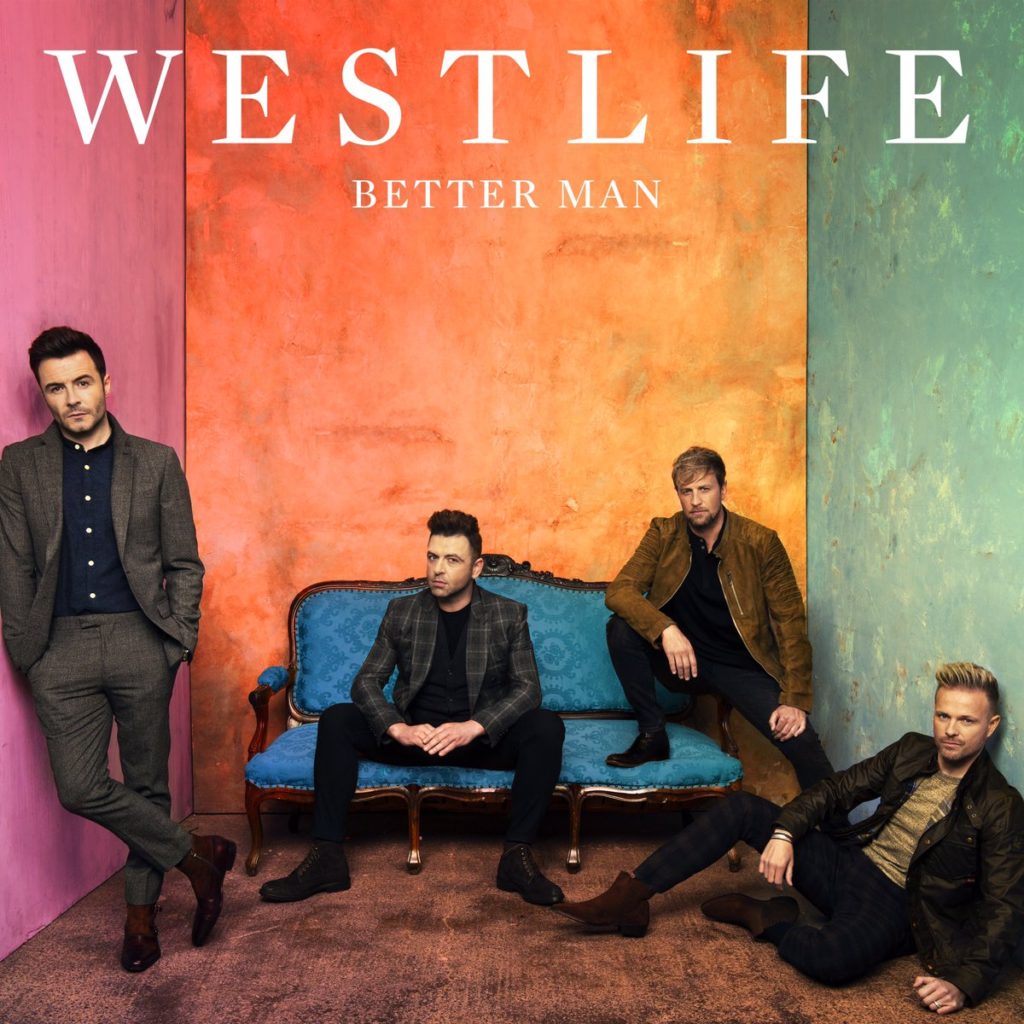 Better Man is the follow-up to Hello My Love, Westlife's comeback single, which was released in January 2019 after a 6-year break for the band. The single is Westlife's 28th single release in the UK, and will be the second single from their new album.
Fans were kept guessing as to the title, with a comment by Nicky on Instagram hinting that the title of the single was "B###### ###". The title of the single Better Man was confirmed by Louis Walsh (Westlife's manager) in a radio interview on Ireland's RTÉ 2FM on 22 March.

When is the single released? Where can I buy it?
Better Man was released worldwide on Friday 29 March. You can find it online on various music streaming and download sites, including:
Limited Edition CD
You can order a physical CD single from the Official Westlife Store
The CD, released 29 March, is priced £2.99 (GBP) and includes the following tracks:

Better Man
Better Man (Orchestral version)
Orchestral version
You can download the orchestral version of Better Man here:
As for Westlife's new album? That's set to be released in September 2019, after the Twenty Tour. Read more on the new Westlife album.
Where can I find the song lyrics?
The chorus is:

How do you lose your only plan?
Oh darling, just give me one more chance
And I'll give you everything I have
I'll try to be a better man
Read the full lyrics here: Westlife Better Man lyrics >

Will Westlife be appearing on TV or radio to promote the new single?
Yes, the guys planned a series of promotional appearances on TV and radio – see links to previous appearances below. We'll add details to this page as and when we know of any future TV and radio dates.

Previous TV & Radio appearances:
Jonathan Ross Show – Saturday 30 March 2019
Westlife appeared on the BBC One chat show with Jonathan Ross. Video view of their live performance of Better Man
BBC Radio 5 Live – Monday 8 April 2019
Nicky, Mark and Shane talk about the reunion, and "Brexit" (Bryan's exit from the band). Listen online

Is Better Man written by Ed Sheeran?
Yes! The track is written by Ed Sheeran, Fred Gibson, and Steve Mac.
Steve Mac is well known as the co-writer and producer of a number of Westlife's most popular hits, including Flying Without Wings and What Makes a Man. Ed Sheeran wrote Westlife's previous single, Hello My Love.
The song is one of no less than four new tracks that Ed Sheeran and Steve Mac have written for the new Westlife album (source: The Irish Sun).
Mark says of the new single:
it's a modern Westlife 2.0 ballad

Source: @MarkusFeehily
The guys also said that they think it differs from their previous single, Hello My Love:
it's much more classic Westlife, with a touch of Ed [Sheeran]

Source: Facebook live

We'd agree 100% with both of these statements! Have a listen to the track and judge for yourself…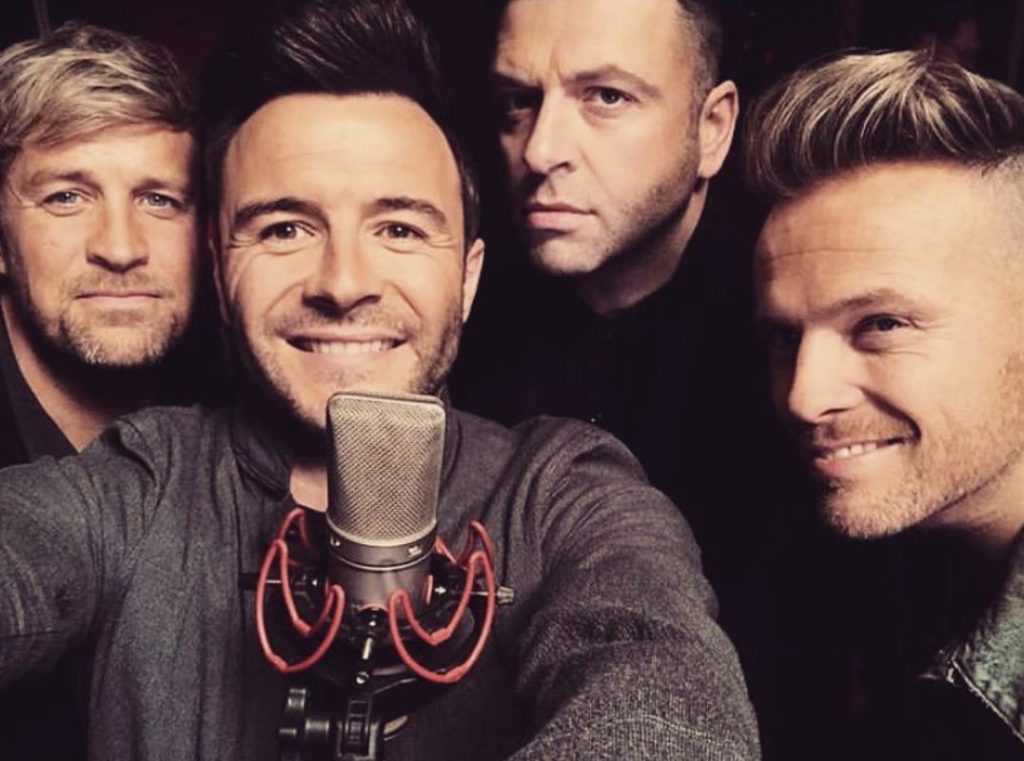 Where was the video filmed?
The music video for Better Man was recorded at Windmill Lane Studios in Dublin in March 2019 (Source: The Irish Sun), directed by Lochlainn "Locky" McKenna.
The intro to the video has been likened to the intro for Westlife's very first single, Swear It Again, as it features a movie clapperboard. The video shows Westlife singing around microphones in the recording studio. These scenes are interspersed with the story of a boy and girl's relationship, telling the couple's story through flashbacks of their schooldays in the 1990s (one scene shows "Battle of the Bands 1993").
Both Kian and Shane posted on Instagram about the filming of the video:
Single 2 video is in the bag! So excited for you all to hear this next one! It's a cracker! Not too long now 😁

Source: @kianegan March 12, 2019
Video for Single 2 in the bag !!!
Your gonna like this one 👌🏻🎶
Coming Soon !

Source: @shanefilanofficial
Both Shane and Kian refer to it as "Single 2", as the song is the second release since their comeback, and the second single from Westlife's new album, to be released later this year.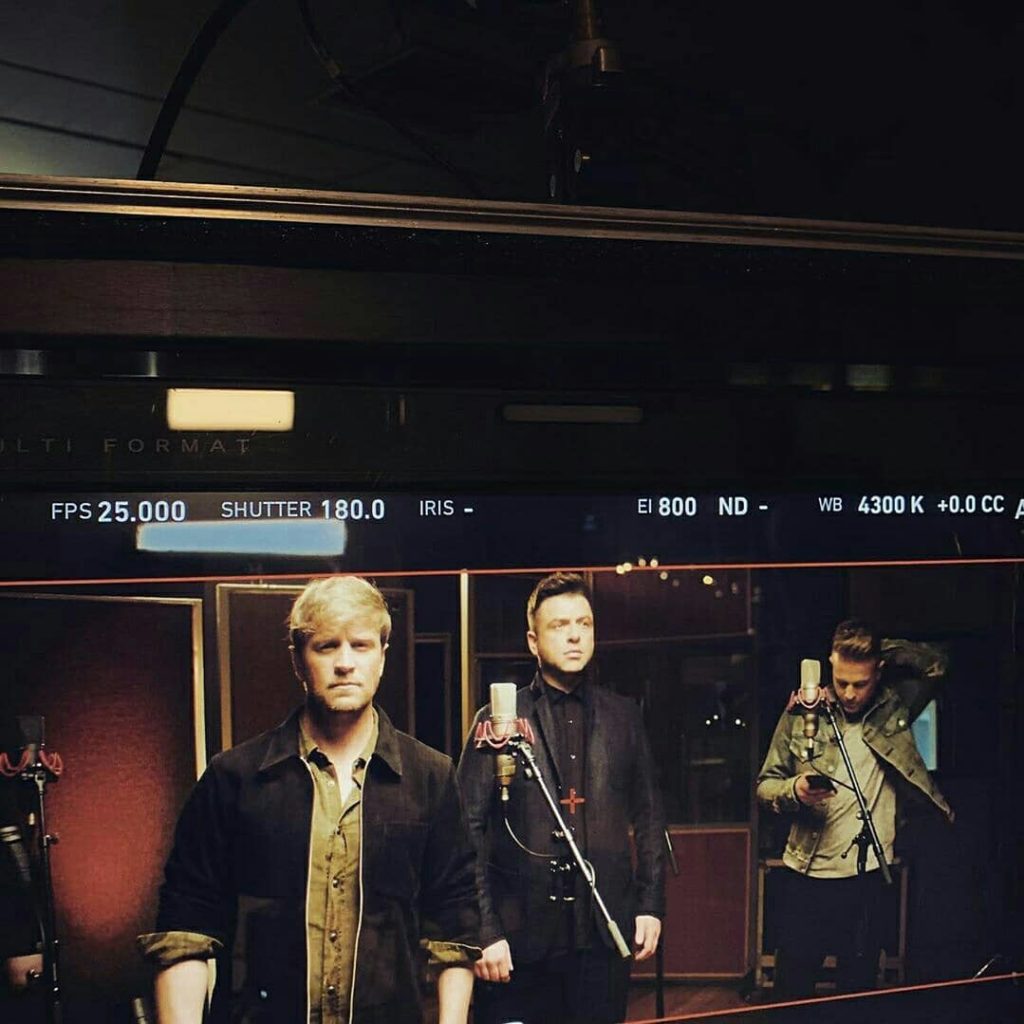 Want to know more about Westlife's new single or upcoming promotional appearances on TV and radio? We'll keep this page updated as and when details are released, so check back for updates, subscribe to our mailing list or follow us on Twitter.
Read more about Westlife's music