Westlife have announced that they will be releasing a new single, Better Man, on 29 March 2019.
It will be the follow-up to Hello My Love, Westlife's comeback single, which was released in January 2019 after a 6-year break for the band. Better Man will be Westlife's 28th single release in the UK.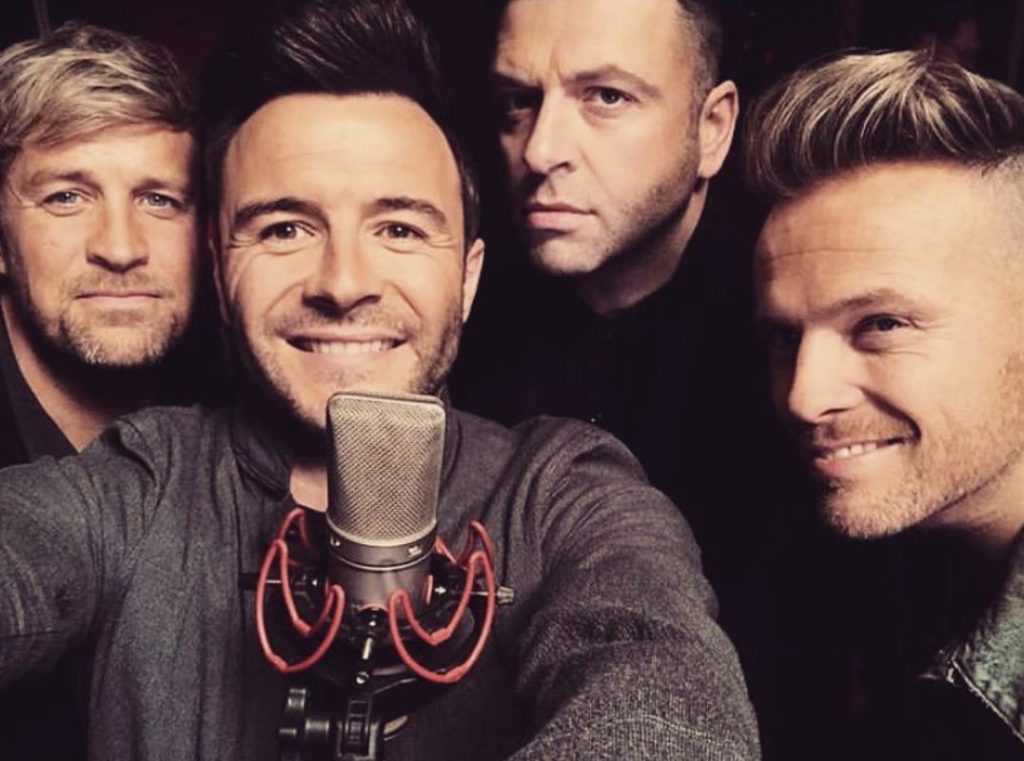 A comment by Nicky on instagram hinted that the title of the single was "B###### ###" – it's a bit like an impossible crossword clue!



The title of the single was revealed by Louis Walsh (Westlife's manager) in a radio interview on RTÉ 2FM 22 March 2019.

Is Better Man written by Ed Sheeran?
Yes! Better Man is written by Ed Sheeran, Fred Gibson, and Steve Mac.
Steve Mac is well known as the co-writer and producer of a number of Westlife's most popular hits, including Flying Without Wings and What Makes a Man, and Ed Sheeran wrote Westlife's previous single, Hello My Love.
The guys have described Better Man as:
…much more classic Westlife, with a touch of Ed [Sheeran]

Source: Facebook live

It's one of no less than four new tracks that Ed Sheeran and Steve Mac have written for the new Westlife album (source: The Irish Sun).

What's the video for the single?
The video's not been released yet, but we do know that it was recorded at Windmill Lane Studios in Dublin in March 2019 (Source: The Irish Sun).
Kian and Shane revealed on Instagram that the new video has been filmed and is almost ready for release:
Single 2 video is in the bag! So excited for you all to hear this next one! It's a cracker! Not too long now 😁

Source: @kianegan March 12, 2019
Video for Single 2 in the bag !!!
Your gonna like this one 👌🏻🎶
Coming Soon !

Source: @shanefilanofficial
Both Shane and Kian refer to it as "Single 2", as the song will be the second single release from Westlife's new (as yet untitled) album.
Pictures released so far show the guys close-up around a microphone in the studio, so it seems likely that this will be the main theme of the video. We'll add a link here to the video as and when it's available.

When will the new single be released?
Louis Walsh (Westlife's manager) revealed that the new single will be released in the week of the 25 March 2019. In the UK singles are usually released on a Friday, so we expect Better Man to be available to buy on Friday 29 March.
As for the new album? That's set to be released in September 2019, after Westlife's Twenty Tour. Read more on the new Westlife album.

Want to know more about Westlife's new single or upcoming promotional appearances on TV and radio? We'll keep this page updated as and when details are released, so check back for updates or follow us on Twitter.
Read more about Westlife's music